Customer Spotlight: How THE small HOUSE CATALOG Uses FluidRay to Bring Designs to Life
Have you ever dreamed of owning a small house, living simply, and only with your essentials? Shawn Dehner brings this dream to reality. He runs THE small HOUSE CATALOG, an architectural design company that creates both custom and stock plans for clients located all over the United States, Canada, and beyond.
"This is truly a great product that I'm excited to be using. It's one of a kind!"
Architectural design is a very visual industry. Shawn had long been wanting to take his designs to the next level in terms of presentation for both custom design clients and stock plan customers. The simple schematic presentations were lacking the storyline he wanted to share. Additionally, feedback from his tens of thousands of blog subscribers was for additional interior and exterior images of the designs. This was one of the top requests from Shawn's subscribers in 2019. It is clear that his followers wanted to be able to better visualize themselves living in a small house. Shawn determined it was time to learn rendering so he could share realistic images of his small house designs.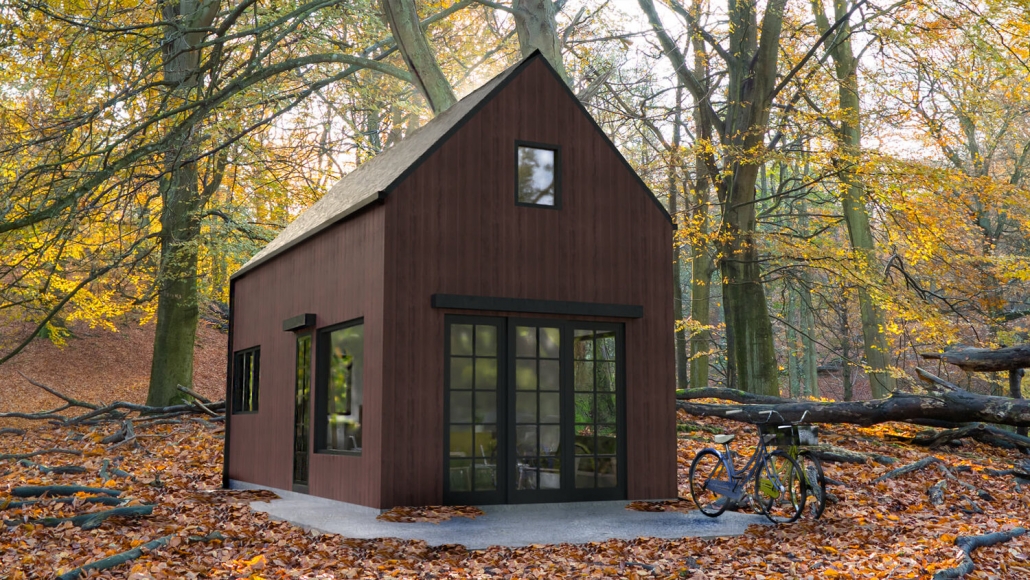 Every week Shawn is hired by a variety of client types. Homeowners make up most of his custom business but he also supplies builders and prefab construction companies. The stock plans found on THE small HOUSE CATALOG website sell daily to a mix of customers including individuals, builders and schools. With this diverse customer base, Shawn needed to find a rendering tool that could create many renderings that appeal to a lot of people with a lot of uses. The tool also needed to be capable of creating renderings quickly and easily.
"I have to tell you, FluidRay really just worked for me right out of the box. I'd struggled with some other top notch competitors and I could not get them to function well. I found FluidRay one night surfing for rendering reviews and came across videos created by the company. I thought the renderings looked gorgeous and every bit on par with other rendering engines I was trying – and better generally. Also, the UI seemed to make sense – and it does. I was sincerely thrilled and relieved to find FluidRay."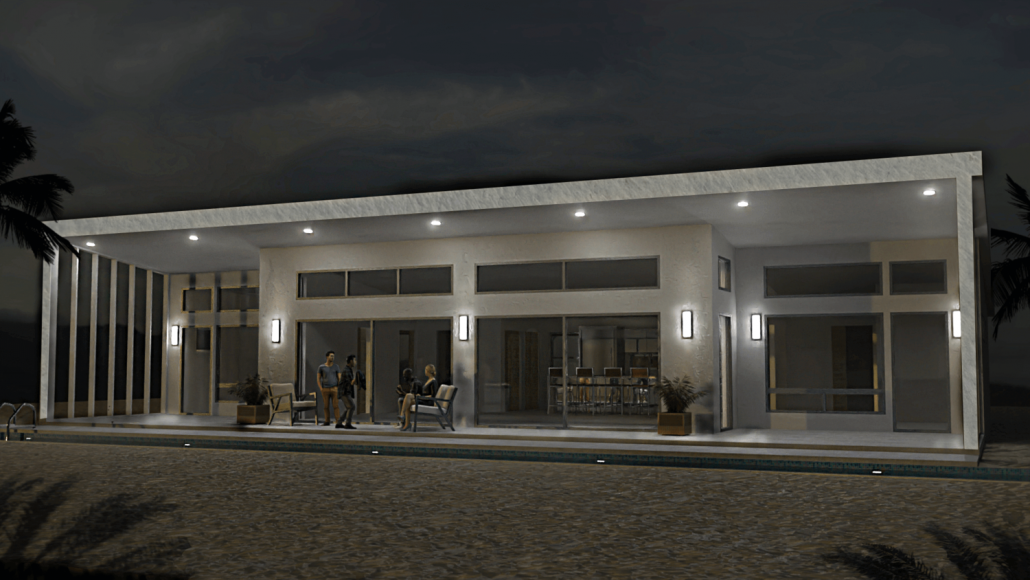 Shawn quickly discovered how easy it was to download and learn FluidRay using the intuitive interface and the tutorials available on FluidRay's website. With Shawn's renderings on his website, smallhousecatalog.com, visitors can now click through different home design images and tour each house. The renderings allow visitors to visually take in cathedral ceilings, look out large windows, check out flooring materials, examine storage compartments, and more. On top of the easy-to-follow tutorials, Shawn finds the customer support team responsive and helpful for anything he can't answer on his own. 
"Whenever I have an issue it's replied to and addressed quickly. I find this incredible in today's world."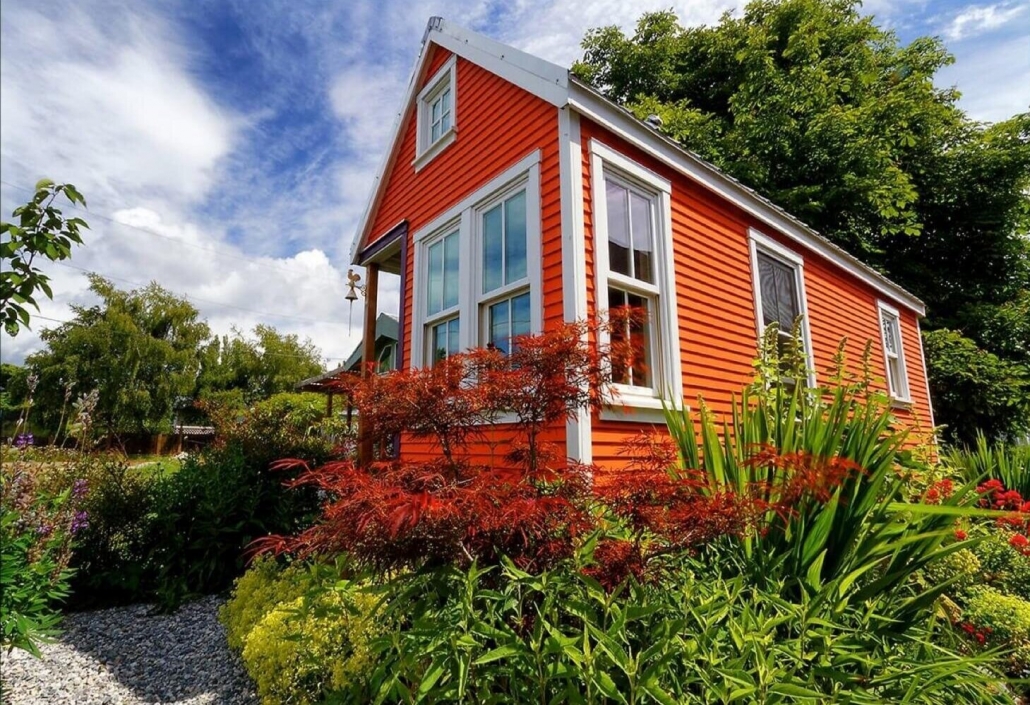 While FluidRay is a subscription based service, Shawn is delighted with how affordable it is, even for a small business. And because Shawn is the only designer at THE small HOUSE CATALOG, he has very little extra time to create renderings. Since FluidRay is so easy to learn and use, Shawn is able to create renderings, complete his monthly plan releases, and take care of his clients.
THE small HOUSE CATALOG has fully incorporated FluidRay into its business process and is now creating jaw-dropping renderings using FluidRay. Shawn prefers an "artsy" style to his client presentations and he is able to achieve exactly this with FluidRay. He is able to create renderings that add clarity to projects and help set a tone and tell a story about each small house design. Considering that THE small HOUSE CATALOG stock design sales are up 20-25% each month so far in 2020, FluidRay has become an essential part of THE small HOUSE CATALOG!
Are you ready to try rendering for your architectural designs? Our pricing is inexpensive and we offer a free trial so you can see how fast and easy it is to turn your 3D models into realistic images that will inspire your clients. To learn how to create beautiful renderings in FluidRay, we provide a library of training tutorials. Experience the good side of rendering today!
https://www.fluidray.com/wp/wp-content/uploads/2020/05/Ithacaclouds.jpg
844
1500
Julie Hobart
/wp/wp-content/uploads/2019/09/siteLogo4.png
Julie Hobart
2020-05-12 21:13:23
2020-05-12 21:13:29
Customer Spotlight: How THE small HOUSE CATALOG Uses FluidRay to Bring Designs to Life