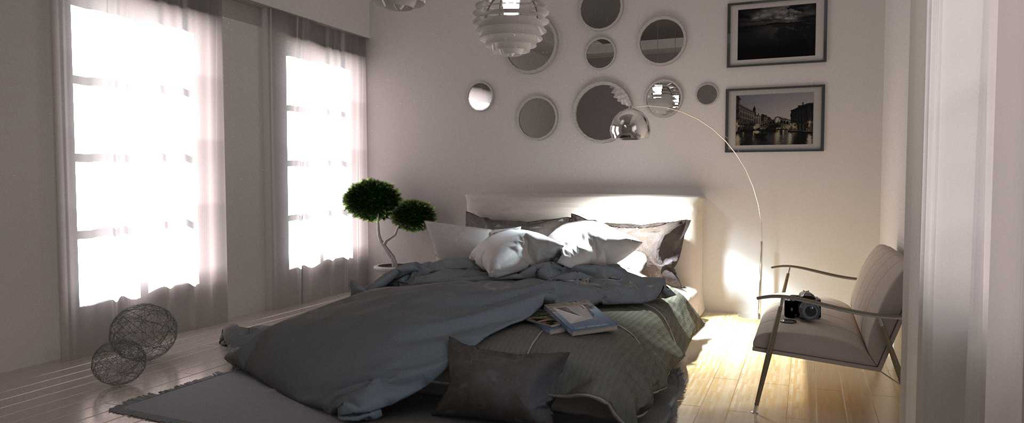 Ideas to Make Your Furniture Standout in Interior Renderings
Interior designs can be tricky because you need to find the balance between an accessible, welcoming space and something with a bit of style. If you're too generic or bland, then no one cares. But if you're too imaginative, then you'll turn off people with more conservative tastes.
One way to work around this challenge is to mix in a few pieces of furniture or decor that standout, but keep the room pretty simple overall. We've pulled together some videos to give you ideas for modeling and rendering interior furniture with a bit of character.
Home & Family - How to Makeover your Dresser using Wallpaper
This video shows a DIY approach to giving dressers or cabinets more style. You can adapt this to your renderings by applying different texture patterns to tables, shelves, cabinets, etc.
This video highlights some very creative pieces of furniture that can be focal points for discussion or the centerpiece of a interior design plan. Look at this video for ways to repurpose objects, re-shape rooms, and utilize big pieces of furniture in your room models.
This video is all about futuristic looks and furniture that moves and changes. Look at this video for different lighting styles you might use and how to mix lighting with textures.
Kids Room designs - for girls and boys , Interior furniture ideas for cheap small spaces
A collection of kids room photos. Children's rooms can be great because you have more leeway in how furniture looks. But you also usually get less space to work with. Watch this video to see how to make any space more fun by using unconventional or playful furniture designs.
Tonic on form, texture and materials in furniture design.
This video highlights work by
Tonic
, a very cool furniture design company. There is a lot being covered in this video, but I'd suggest focusing on the use of clean lines mixed with more organic materials. Also think about the repetition of furniture pieces in common areas.
This ones features several very modern bedroom designs. Take note of the difference ways that storage is provided and where the windows are. This is a good video for thinking about lighting, negative space, and how differnt furniture materials can work together.
What's The Look You're Trying to Create?
Every project is different and you need to adapt. How do you find pieces of inspiration for your project? Let us know if there is a particular look, a room configuration or a design style that you want help with. We'll pull up any videos we can to help. Also, make sure to subscribe to our interior design playlist on YouTube for more ideas.
https://www.fluidray.com/wp/wp-content/uploads/2014/01/interior2.jpg
576
1024
nicola
/wp/wp-content/uploads/2019/09/siteLogo4.png
nicola
2015-02-12 21:00:23
2015-06-10 15:37:25
Ideas to Make Your Furniture Standout in Interior Renderings